What's Happening: News and Updates for March 2016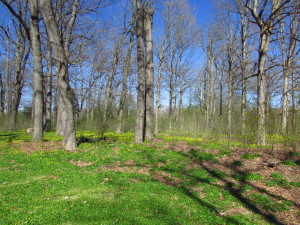 Homeschool in NJ Happenings for March 2016
Middletown Arts Center has something for everyone! It looks absolutely fantastic for kids, adults, homeschooled or otherwise.  There is a mixed media homeschool art class for kids ages 4 to 10 that looks great. See it here.
Montclair Library hosts a monthly meeting for homeschoolers.  Next one is on March 3, 2016.  There is also a book club right after the meeting. It is free to attend. Here is more information.  The meeting takes place at 11 am on a first Thursday of every month.
Fireside Academy is having a visitation Day on March 15th.  They are located in Bethlehem, PA, so it's not quite NJ.  You need to pre-register if you intend on coming. The info can be found on their website.
Penn Museum offers fantastic programs for their Homeschool Days.  There are still several days of adventure left:
Date Wednesday 20 April 2016; Time 10:00AM – 3:00PM:
Archaeological Adventures: The Mediterranean World.
Date Wednesday 06 July 2016; Time 10:00AM – 3:00PM: Archaeological Adventures: Conservation and Museum Careers.
Date Wednesday 17 August 2016; Time 10:00AM – 3:00PM: Archaeological Adventures: Science and Technology.
NJ State museum offers live theater performances for children at an amazingly low price of $3.00. There are multiple performances coming up in March, April and May. More information can be found on their website.
Montclair Historical Society offers amazing classes for Homeschoolers. Next one coming up is Junior Historians: The Civil War to the Gilded Age: Discovering 19th Century America through Primary and Secondary Sources, it runs weekly from March 4th to April 22, and costs $150.00 per student. The other one is Craft Your Way Through History, and it's on Wednesdays and Fridays, on the following dates: May 18, 20, 25, & 27; June 1 & 3, at 10:30 to 11:30 am.  You can see more on their website.
NJ Homeschool Prom will take place on April 16th.  You must purchase tickets in advance. Check their website for more information.
RVCC offers a wide range of classes for young ones. There are spring and summer schedules up already. Look at more information on their website above.
Princeton Splash is set to take place on April 30th. You can begin signing up for classes on March 30th. To read more about the Splash events in general, take a look here.
There are several libraries located in Ocean County holding homeschool book discussions.  You don't have to live in Ocean County to participate in these activities. To find the book discussions, click on the Ocean County Library Calendar, and on the upper left corner enter a search word "homeschool".  You will get all the upcoming library discussion.
Quiet Valley Living Historical Farm is located just outside of NJ in PA. They have fantastic line up of different activities, workshops, tours and classes that will appeal to everyone.  Personally, I would combine this trip with a visit to the Lakota Wolf Preserve nearby.
Located in Wall Township, NJ, Goodsports USA has a fantastic gym class for homeschoolers.  Kids ages 5 to 17 are split into age appropriate groups and have a great time playing a variety of sports and games.  The price looks to be very affordable as well.  The fourth session is starting on March 22, and goes until mid-May. More info here.
If you have any nifty events you would like to add to the list for the next or this time, use the form below:
By submitting this form you are granting permission TheHappyHomeschooler.com to publish your event/gathering/other submission it on the publicly accessible website.  Your submission will be screened to make sure it is child and family friendly.  We reserve the right to decline submissions that do not meet the quality standards of TheHappyHomeschooler. Please note, your name and personal information will not be displayed.  Please don't submit events or gatherings that occur at individuals residences, those will not be added. Only events in and around NJ will be considered.
***Disclaimer: Please know that TheHappyHomeschooler is NOT affiliated with any of the schools, businesses or groups mentioned in this article. We are NOT being reimbursed for anything said here. All the opinions are ours alone and do not reflect the opinions of the organizations mentioned here, unless explicitly stated otherwise. ***