Skiing and Snowboarding For Homeschoolers in NJ
2020 Update:
This year, due to Covid-19, many of our activities do not look the same. I have not heard anything from Shawnee.
Shawnee Homeschool Group
Shawnee Mountain Monday Group
Every winter we sign up with a wonderful group of homeschoolers to go to Shawnee Mountain in PA to snowboard. The group meets every Monday, for 5 Mondays out of the Season. Actually, if you sign up in early December you get to go on 6 days at Shawnee instead of 5. We love it. It is a fairly large group, and we have met some amazing friends over the seasons. Nothing like conquering your fears of heights, lifts, falling, and having a great time to bond you all together. Shawnee offers a homeschool group on Fridays and on Mondays.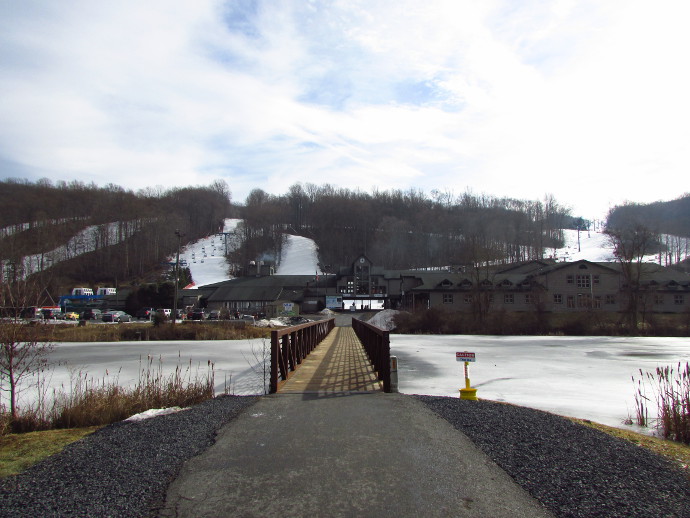 The prices are affordable, and can include rentals, tickets and group lessons. This year for each person we paid under $200.00 for the winter season. We had rentals and lift tickets for 6 days, as well as 5 group lessons. The kids had a blast, and so did we.
For several years I have taken snowboarding lessons, then skiing lessons. It is a lot of fun. For the years before that, I would bring a book and some tea and just sit in the lovely, well lit lodge, watch the kids from the window and read.
Shawnee offers a homeschool group on Fridays and on Mondays. Usually, you can sign up until the first week of January. You can contact Shawnee directly and find out more. The group on Monday that we are in has a facebook group for any questions: https://www.facebook.com/groups/508330629275892/
They also have some amazing festivities throughout the year.
There is snow tubing at Shawnee as well. Over the years we have tried it, especially with the younger kids, but as the kids grew, they find skiing and snowboarding to be much more fun.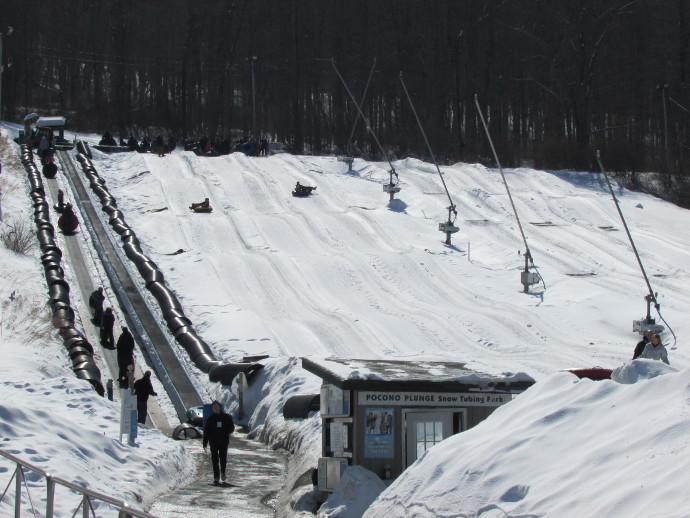 Camelback homeschool groups, 2020.
Diamond Drifters.
Diamond Drifters Club Information:
Time – anytime from 9am – 9pm (some families do stay the entire day)!

Days – Tuesday, January 5, 12, 19, 26 and February 2, 2019 (weather permitting). Tuesday, February 9th will be our complimentary 6th visit (all paperwork, registration and payments must be in by November 22nd, 2020 for the club to participate in the 6th visit).

Cost –
Lift tickets $110 (for the 6 days)

Free Tiny Tot lift ticket may be obtained each visit for kids 5 years old or younger with an accompanying adult lift ticket

Rentals $75 (skis, boots, poles or snowboard and boots for the 6 days)

Lessons $125 (for 5, 1.5 hour lessons during our regular club visits)
Season Ticket Options – If a Season Ticket, as described below, meets your needs, please consider buying it through our club. Season passes are valid beginning the first day Camelback opens for the season.
Night Rider Pass – $119 (ages 6-18) from opening of season to February 29, 2021, 7 days per week after 3pm; then beginning March 1st all day/night unlimited skiing

Junior Value Pass – $199 (ages 6-18) all day Mon-Fri, weekends after 3pm; All day, everyday beginning March 1st, FREE PARKING, $29 access to Aquatopia, free equipment check, 10% discount at The Loft store, and 20% discount at the tune-up center from February 16, 2021 through the end of the season.

Adult Value Pass – $299 (ages 19-64) same schedule as Juniors above
diamonddrifters at gmail dot com
Camelback Rise and Glide Homeschool Ski Club on Fridays, updated 2020
Rise and Glide Ski Club Info:
Same prices as the Diamond Drifters above, but meetings are on Fridays: January 8, 15, 22, 29 and February 5, 12.
https://www.facebook.com/groups/687653744943997
The skiing groups really have grown since we have started. There is now two groups on Shawnee: Monday and Friday, one group that I know of on Mountain Creek, which is Friday, a Tuesday group on Blue Mountain, and Camelback. A good place to find out more is a local NJ Homeschool Group or this local NJHSHO Group.
If you have a 3rd, 4th or 5th grader you are in luck. Before you go snowboarding you should check out this Ski PA Homeschool Snow Pass for 4th and 5th graders. They can ski and snowboard for free on over 64 slopes in PA. More information about the PSAA 4/5 grade snow pass can be found here and here. There is also an I SKI NY program for 3rd and 4th graders which allows the kids to get a free lift ticket, lesson and equipment rental at all participating ski areas. There are over 20 ski areas in NY State that participate. More info can be found here.
My favorite part about being part of a ski club? It makes our winter more enjoyable, we look forward to these gatherings, and it makes us all go outside:
Happy skiing!