What's Happening: News and Updates for May-June 2016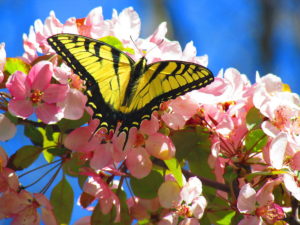 Homeschool in NJ Happenings for May-June 2016
is hosting an open house on Monday, May 16th.  They are also looking for new students for the upcoming fall semester. Check them out and contact right here.
Penn Museum offers fantastic programs for their Homeschool Days.  There are still several days of adventure left:
Date Wednesday 06 July 2016; Time 10:00AM – 3:00PM: Archaeological Adventures: Conservation and Museum Careers.
Date Wednesday 17 August 2016; Time 10:00AM – 3:00PM: Archaeological Adventures: Science and Technology.
Montclair Historical Society offers amazing classes for Homeschoolers.  Coming up is Craft Your Way Through History, and it's on Wednesdays and Fridays, on the following dates: May 18, 20, 25, & 27; June 1 & 3, at 10:30 to 11:30 am.  You can see more on their website.
Don't forget that every 2nd Thursday of the month there homeschool bowling at Howell Lanes from 12:30 to 2:30 pm. 
Here are a few details: $2.75 per game, shoes included.  You don't have to rsvp, just come and have fun.
This is an event I am excited about.  It is a weekly event and the kids get to play and exercise for two hours.  I could not find more information about it on their website, so I highly recommend you call and verify prior to making the trip there.  It does look really fantastic, and I can't wait until I have a free Friday to go there and give it a try.  
When: Fridays, from 1:30 to 3:30pm
Where: 189 Brunswick, Jersey City, NJ. Directions.
How much: $15/kid (15% sibling discount). There is no commitment, you just come when you can.  Those that are not participating in the activities are free of charge. 
This is a different homeschool Prom from the one I have written about here before.  This one is in a different location, and is happening on Thursday, June 23rd, 2016. It looks like it would be a good time, check it out here. The tickets are already on sale.
P.L.A.Y. stands for Parent Led Activities For Youth.  It is a co-op type of organization, and looks really great.  They are located in Jersey City, and more info can be found on their Facebook page.  They are hosing a forensics event with several detectives from the Hudson County Prosecutors office, where the kids will investigate two imaginary and age appropriate crime scenes, and more.  The event takes place on May 17th, 2016, at 10 am, at the Pershing Field Community Center, 201 Central Ave, Jersey City, NJ 07307.
When: Wednesday, May 25, 2016
Where: at the Lawrence Branch of Mercer County Library (on business Rt 1).
College admissions counselors from Kean University in NJ, Drexel University in Philadelphia, and Mercer County Community College are scheduled to be on hand to describe their admissions processes for homeschooled and other non-traditional applicants.
If you are at all interested, please make plans to join us. In order to continue these events in the future, we need to have a reasonable-sized audience of interested parents and teens. The event is free and open to the public.
9. Princeton Area Homeschool Choir 
has open registration for the upcoming season.  See more information here.
Located in Bergen County. Get together to explore nature in the beautiful Ramapo Valley Reservation. Every Friday at 10 am. More information here.
Faith Center For The Arts has opened Registration for the Summer of 2016 Theater Camp. More info here.
Where: Monmouth Battlefield State Park, Manalapan, NJ.
When: Saturday, May 14th, 2016, 11 am to 5 pm.
More information. 
If you have any nifty events you would like to add to the list for the next or this time, use the form below:
By submitting this form you are granting permission TheHappyHomeschooler.com to publish your event/gathering/other submission it on the publicly accessible website.  Your submission will be screened to make sure it is child and family friendly.  We reserve the right to decline submissions that do not meet the quality standards of TheHappyHomeschooler. Please note, your name and personal information will not be displayed.  Please don't submit events or gatherings that occur at individuals residences, those will not be added. Only events in and around NJ will be considered.
***Disclaimer: Please know that TheHappyHomeschooler is NOT affiliated with any of the schools, businesses or groups mentioned in this article. We are NOT being reimbursed for anything said here. All the opinions are ours alone and do not reflect the opinions of the organizations mentioned here, unless explicitly stated otherwise. ***