A New Year! A whole New year! It is a good time to sit down, re-evaluate, figure out what is next. It was most certainly a good time for us… and that is exactly what we did.
The kids have finished their Mock-Trial season, and it was super busy while it was on. Once it was over, in mid-January, we had to sit down and figure out what's next. What's next is lots of school work. We will be playing catch up for the rest of the school-year. SAT prep, reading, lots and lots of algebra, biology, and more. When will the fun end?!
In the mean time, if you need some help figuring out what's next, here is a list of upcoming events and activities.
Mosaic Freeschool will be accepting applications for the new (2017-2018) school year. It is a weekly drop off program for interested kids, with additional online instruction. The program is designed for children in High School grade levels. There is a variety of classes available: Biology, World History, Literature, and more. From what I have seen in the past, the classes do vary from year to year.  Contact them to find out more.
There is still time to join everyone for some fun on ice at the Mercer County Ice Skating Rink on Mondays. The time is 10 to 3. The price is $5.00 per skater, plus $4.00 for those that need to rent skates. There is no need to sign up ahead of time. Only about 6 more weeks of ice skating left for this winter!
Bright Co-op has visitation days coming up. The days are February 3rd, March 3rd, and April 7th. They have a wide range of classes for all ages.  Here is more info about the co-op itself: Bright Co-op is located in Netcong NJ. It is an academic co-op with classes spanning PreK – 12th. The co-op meets on Fridays from Sept – May.  For families looking to participate: you have to commit to a full school year, willingness to teach and participate as an active member of the co-op, there is a statement of faith requirement for at least one parent.
This even has been fantastic in the past. This time it is happening in mid-May. Look at the link for more information.
Don't forget that every 2nd Thursday of the month there homeschool bowling at Howell Lanes from 12:30 to 2:30 pm.  Here are a few details: $2.75 per game, shoes included.  You don't have to rsvp, just come and have fun. Please leave your food in the car.
Located in the nearby Bethlehem PA. Fireside Academy offers a visitation day on March 14, 2017. Pre-registration is required, more info available through the link above.
7. ConstructU Robotics Workshops
Construct U offers several Robotics Stem Workshops for kids aged as young as Pre-K to 2nd grade, and going up to 3rd grade and up. If robotics is something you are looking for, check them out!
I am a bit late with this posting (my apologies, but it was a busy December for our family). Fernbrook Environmental Education Center is a lovely place, and they always have these great homeschool classes. There are still a few openings for the winter session, but it's a good idea to keep your eyes open for upcoming classes as well!
Silver Lake Nature Center offers homeschool enrichment programs for the winter session, for ages 6 to 11, and 12 to 18.  The sessions start on January 24 and will run until mid-March every Tuesday.  The price is $100.00 for the younger group, and $120.00 for the older one, which is very reasonable! There is more info on their website.
10. Online Scribblers Winter Writing Classes
Online Scribblers has their winter writing class starting on the week of January 23rd. While I have never tried their program, it is good to see a program that starts mid-year as opposed to in September.
Wednesdays 11:00-11:30 AM at Floyd Hall Arena at Montclair State University.  Public Sessions are from 11 to 2 pm. It is never too late to join. More information in the link above.
12. Hunterdon YMCA Homeschool PE
Hunterdon County YMCA now offers a homeschool physical education class on Wednesdays at 10:15 am. It is a 2 1/2 hour program designed for kids to enjoy team sports, games and swimming.  More info above.
Winter session begins on January 31st: The Pirate Show! More info above. Children are guided by the instructors through variety of activities and games. Ages 10 to 14.
The Good Sports USA offers gym sessions every Tuesday from 11 am to 1 pm. Children from 5 to 17 are welcome to come and participate. The sessions run in 7 week intervals, with the next one starting on February 21st. The fees are extremely reasonable: $90.00, $70.00 and $40.00 for the first, second and third child respectively.  More info and registration are available on their website.
Craft your way through history with Montclair Historical Society. Designed for ages 6 to 11. The dates are as follows: 1st and 3rd Thursdays: March 2 & 16; April 6 & 20; May 4 & 18 from 10:00 am to 11:30 am. The cost is $65.00 per child.
The cost is $14.00 a person for homeschoolers, as opposed to a usual charge of $20.00 per kid, and $27.00 for adult. You will need to purchase the tickets online. The weeks are as follows:
January 23 – January 27
February 13 – February 17
March 20 – March 24
April 24 – April 28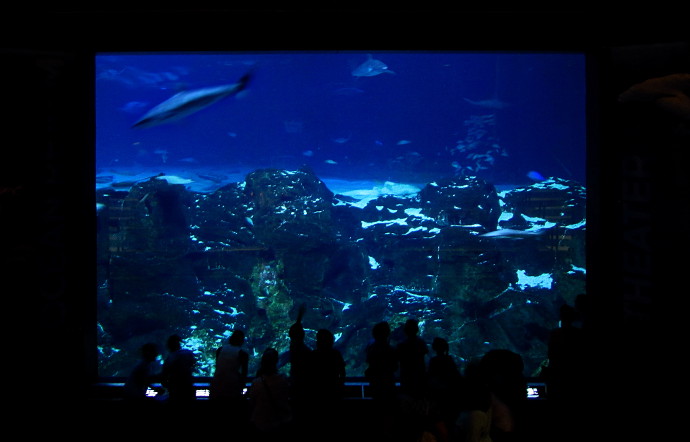 If you have any nifty events you would like to add to the list for the next time, use the form below:
By submitting this form you are granting permission TheHappyHomeschooler.com to publish your event/gathering/other submission it on the publicly accessible website.  Your submission will be screened to make sure it is child and family friendly.  We reserve the right to decline submissions that do not meet the quality standards of TheHappyHomeschooler. Please note, your name and personal information will not be displayed.  Please don't submit events or gatherings that occur at individuals residences, those will not be added. Only events in and around NJ will be considered.
***Disclaimer: Please know that TheHappyHomeschooler is NOT affiliated with any of the schools, businesses or groups mentioned in this article. We are NOT being reimbursed for anything said here. All the opinions are ours alone and do not reflect the opinions of the organizations mentioned here, unless explicitly stated otherwise. ***