Fall is coming and with it come all kinds of great activities and classes! Here are but a few of them that are happening in NJ.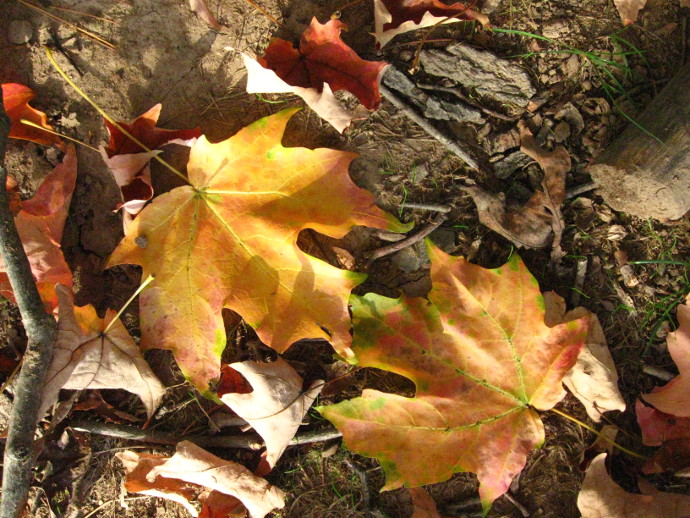 Homeschool in NJ Happenings for September 2017
The Circus Place in Hillsborough NJ offers classes for homeschoolers: "Circus is a great physical and creative outlet for your child that encourages collaboration and teamwork! Helps with core strength, balance, coordination and focus!"  You can try your first trial class at no cost. Classes two hours long, and happen once a week ( Tuesdays from 12:30-2:30, or Wednesdays from 11:00-1:00).  There is a performance at the end of the session (9/11 to 12/9).

The Constitution Center is celebrating Constitution Day on September 18.  Admission is free and there will be activities throughout the day.  If you do decide to go, keep in mind that due to school groups mornings are pretty crowded.  The crowds clear up in the afternoon.

Rutgers Geology Museum offers a whole slew of exciting activities this fall.  Here is a few:

Ecology and Geology Field Trip along the Raritan River aboard the R/V Rutgers. Learn about the process that formed the river and the life that inhabits it and become a citizen scientist as you help collect river data. Register for the field trip here. Cost is $30 per person

Fall Late Nights at the Museum. The Geology Museum will offer a lovely line up of Fall Late Night Events.  The first event will be Fossils and Dinosaurs night on Weds. October 4th from 4 to 8 pm.

You can check out their website for a full list of upcoming events.

ChemClub Jr. : The club emphasizes learning science through fun, hands-on activities on topics such as density, filters, electricity, reactions, mystery powder identification, air pressure, viscosity, etc.
 ChemClub For High School: The students perform hands-on general chemistry labs on topics such as chemical reactions, polymers, molarity, chromatography, thermal conductivity, etc. 
The cost is $20 per student per meeting payable on the day of the meeting. Everything is supplied.
The students become members of the American Chemical Society (ACS) High School ChemClubs, receive ACS membership cards and a Certificate of Participation at the end of the year.

Check out the website for more information.

South Orange Maplewood Adult School is collaborating with Family Academy and Homeschool Informational Services to offer workshops for parents and AP prep classes for High School Homeschoolers.  Check their website for the complete list of offerings. There are some amazing things being offered. Questions that I so often hear from parents that want to homeschool. Things like: Homeschooling: How To Do It?,  and How To Choose a Curriculum?, Homeschooling Through College, Homeschooling Through Elementary Years, and more!

Registration is open for homeschool woodworking.  The registration is open to students from 2nd grade to 8th grade.

Classes will be one hour and taught by professional woodworker. Each class requires 3 parents to act as assistants. Parent assistants can rotate each week but parent involvement is necessary in order for the classes to run. Once you register, we will put out a schedule for you to select a date/dates when you can volunteer. If you are not the parent assistant that week, you can drop off your child at the class. If you would like to stay, the home of the host will be open for you to wait in until the class is done.

Anit-Bullying Workshop in Hackensack NJ

This program will take place on Saturday, September 23 at 12:30 pm in Hackensack, NJ.  It's called Iron Kids. It's an anti-bullying workshop put on by Rollstar Brazilian Jiu Jitsu.

Students who attend will learn about bullying, why it happens, how it happens, and how to respond. In addition, the children will be taught a few basic and very useful self-defense techniques in case a bully ever tries to physically attack them.  The cost is $15 per child, ages 5 and up.

The Homeschool Open House occurs on the first Thursday in September: 9/7/2017 at 11 am. There is a social meet up that happens from 11 to 1 pm in the auditorium. The Tween/Teen Book Club meets on the first Thursday of the month at the Montclair Public Library in the Young Adult room from 1-2PM.

NJ Storytelling Festival will take place on Saturday, September 16th at Howell Living History Farm. From noon to 6 pm. Preregistration is required, and you can do so by visiting their website.

Storytellers from throughout New Jersey and Tri-State area will convene at Howell Living History Farm offering bales of laughter with farm-related stories and more.

Start the day with the festival's hallmark workshop to explore storytelling techniques and strategies, a boon for tellers and teachers alike. It is free and open to the public. Registration is required. Seating is limited.

Montclair Historical Society offers fantastic history classes for homeschoolers. Their Junior Historians class begins on September 8th. Classes are run and History Makers start in October.  Here is more about the Junior Historians class: Dates are September 8, 15 & 22. October 6, 13 & 27. November 3 & 10. This schedule allows the flexibility for breaks and research. Cost is $150 per student for the entire 8-week series. Recommended for ages 11-17, maximum class size of 15. Registration required by phone or email, which can be found on their website.

Homeschool Fall Baseball Clinic will be starting Monday, September 18th. This homeschool baseball class is a great opportunity for all players age 7 to 16 who either want to learn the fundamentals of baseball, strengthen skills, or just have some great fun! These 2 hour classes will be held for 8 weeks in Bridgewater on Mondays from 2-4 pm. Classes start September 18th and run weekly through November 6th. This is a drop off class, so sign your children up to have some fun, and take some time for yourself. All children should come prepared with their own baseball mitt and batting helmet. If they have their own bats bring them too, but there will be some to share if not.

Classes will be held inside a baseball training facility with end of session days outside on a baseball field, weather permitting. We will work together with a professional coach on basic knowledge of baseball, skills, practice and games. Classes will be geared to teach and strengthen baseball skills for children with all baseball ability levels. We are looking for a minimum of 20 participants. If we make this minimum then the cost for this great opportunity will be $20 per child, per week ($160 total for the 8 week session).  $50 deposit per child needed by Monday, September 4th to secure their spot. Balance/full payment is due before first class on September 18th.

Zombies are coming and you should be one of them!Zombie Prom will be hosted at White Sands in Point Pleasant, NJ on October 28, 2017. Zombify an old prom outfit and join for dancing, food and fun.

Join other homeschoolers in Greatwolf Lodge in December. The reservations can be made from December 4th to December 8th. We have been there in May, and the entire place was filled with homeschoolers.  You can reserve for all the nights, or just one.

Summit YMCA is now offering classes for homeschoolers. On Tuesdays there is Sports and Games and Artist Studio ($85.00 for members $125 for non members). On Thursdays Mad About Science, Indoor and Outdoor Fun, Spanish Immersion (the prices are in the similar range as Tuesdays $88.00 and $129.00)  .

Can I just say that I am really excited for this particular event. The NJ Mycological Association is holding a family event where they will educate us about mushrooms and other fungi. Does it get any better?!
If you would like to share an event, just leave a comment with detailed information!!! Thank you!
***Disclaimer: Please know that TheHappyHomeschooler is NOT affiliated with any of the schools, businesses or groups mentioned in this article. We are NOT being reimbursed for anything said here. All the opinions are ours alone and do not reflect the opinions of the organizations mentioned here, unless explicitly stated otherwise. ***