Homeschool in NJ Happenings for May-June 2017
Here is our usual list of events! I will be adding events as we go this time as well, trying something new to keep you updated.
1. Homeschool Field Day
The 8th Annual Homeschool Field Day will take place on May 19th from 11:30 to 4 pm. It will be in Meadowbreeze Park in Washington, NJ. There will also be a donation based curriculum sale to benefit a homeschooling family fighting cancer. 
As a matter of fact, if you would like to help them without attending an event, here is a fundraiser link to Chris Rose Wants To Crush Cancer.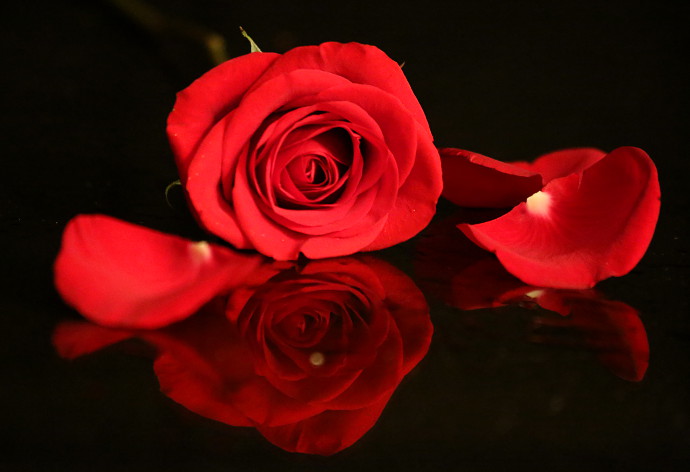 Classical Conversations Co-ops are having a bunch of open house events coming up. There is one in Short Hills on May 18th, there is one in Edison on May 22, and more. You can find more info by clicking on their link above.
I know I am a bit late with this as they held their first class yesterday, however, you can always see if you can join with a pro-rated payment, and there will be more classes come fall, so it is a good idea to get in touch now if you are interested. The link above leads to a Facebook Group, and you can reach out and ask questions there. More info below:
Summer baseball class is set to start this month. May 15th, in Bridgewater, NJ, for kids ages 7 to 13. Classes will be held for 6 weeks in Bridgewater Mondays from 2-3:45 pm. Classes start May 15th and run through June 26th (off May 29th for Memorial Day).

This is a drop off class, so sign your children up to have some fun, and take some time for yourself.

All children should come prepared with their own baseball mitt and batting helmet. If they have their own bats bring them too, but there will be some to share if not.

Classes will be held inside baseball training facility with end of session days outside on a baseball field. All experience levels are welcome. We will work together with a professional coach on basic knowledge of baseball, skills, practice and games. Classes will be geared to teach and strengthen baseball skills for children with all baseball ability levels.

Limited spots available so please sign up soon to guarantee a your child(ren)s participation by responding to this post or email me personally. Please advise of child's name and age when responding. $50 deposit per child needed by Wednesday, May 10th to secure their spot. The cost is $20. 00 per child per class. Balance/full payment was due before first class on May 15th.
Morris County offers a wide range of classes for kids, including homeschoolers.  You can search and browse their classes here.  I highly recommend you take a look at their calendar too.
Here is a list of upcoming programs as well:
May 18:

 NEW! Multiple Milling Methods COOPER MILL: During this program, students will learn about various ways that grain is ground. Hands-on, people-powered grinding methods will be presented as well as using giant, 2000 lb water-powered millstones. This program is recommended for all ages.

June
June 1: Prep the Soil and Plant FOSTERFIELDS: We invite Home School students and instructors to prepare the soil and plant our seedlings in the kitchen garden. Students will also learn about the food that was eaten at the turn of the last century and how important gardens like these were to everyday people. This program is recommended for students age 7 and up.
June 8: Buried Treasures SPEEDWELL: Dig Into Archaeology as we learn the basic skills of archaeology and discover some treasures of our own right here at Historic Speedwell! This program is recommended for all ages.


June 15:

 NEW! Telling Time COOPER MILL: In this program, students will learn about the various ways people were able to tell time before electricity. Students will experience telling time using naturally-powered clocks as well as mechanical clocks. This program is recommended for all ages.

July
July 6: Civilians and the Civil War FOSTERFIELDS: The Civil War disrupted many lives. As men enlisted, what role did women play? Come explore the various ways people supported the war effort both on the front and at home. We will particular discuss the family of Joseph Warren Revere, Army General and designer and original owner of The Willows at Fosterfields. This program is recommended for students age 7 and up.
July 13: NEW! A More Perfect Union SPEEDWELL: Dig Into Democracy at Historic Speedwell this July! As a judge, Stephen Vail used the United States Constitution to guide him in making decisions about Morristown law. In this program, an educator will discuss the Constitution, citizens' roles in government, investigate local representation, and guide students through properly formatting a formal letter to their governmental official on an issue of their choice. This program is recommended for students age 10 and up.
The Learning Cooperatives are hosting two events featuring panels of teens and young adults discussing their experiences creating non-traditional high school educations for themselves without traditional school. The panels will include teen members and alumni of The Learning Cooperatives who will tell their story, with a Q and A to follow. Come hear about the many paths and successes that can be found outside of school!

Date: Tuesday, May 30
 Time: 7-8:30pm
 Location: Hunterdon County Library, 314 Rt 12, Bldg #3, Flemington, NJ
 Cost: Free and open to the public

Date: Wednesday, May 31
 Time: 7-8:30pm
 Location: Princeton Learning Cooperative, 16 All Saints Rd, Princeton, NJ
 Cost: Free and open to the public

We would love to have a good sized audience for these events. Over the years, I've heard from many parents how the stories shared by the young people on these panels helped them better understand the gift of homeschooling!
6. Eden Village Farm School Program
Eden Village Farm School has two more sessions available on May 23 and May 30 and they sound amazing! Here is more about them:
Located at Eden Village Camp, just an hour north of New York City, Farm School empowers children to cultivate genuine lifelong connections to their food and to nature through innovative gardening, cooking, art, music, and wilderness experiences, all incorporating the natural rhythms of the Jewish calendar and holiday cycles. Farm School offers home-schooled children and families an amazing opportunity to explore our organic farm & orchard with our amazing educators.

We learn about soil, seeds, compost, insects, and herbs in our fields. We learn about trees and fruits in our orchard. We connect farm to table through cooking and baking lessons. Our goats, bees, and chickens provide for our needs while teaching us about animal care and ethics. In the woods, we practice our navigation and safety skills, while learning to build primitive shelters, track animals, identify wild edibles, and make fire through friction. Art projects include printmaking, plant sketching, and making costumes , and so much more.
If you have any nifty events you would like to add to the list for the next time, use the form below:
By submitting this form you are granting permission TheHappyHomeschooler.com to publish your event/gathering/other submission it on the publicly accessible website.  Your submission will be screened to make sure it is child and family friendly.  We reserve the right to decline submissions that do not meet the quality standards of TheHappyHomeschooler. Please note, your name and personal information will not be displayed.  Please don't submit events or gatherings that occur at individuals residences, those will not be added. Only events in and around NJ will be considered.
***Disclaimer: Please know that TheHappyHomeschooler is NOT affiliated with any of the schools, businesses or groups mentioned in this article. We are NOT being reimbursed for anything said here. All the opinions are ours alone and do not reflect the opinions of the organizations mentioned here, unless explicitly stated otherwise. ***