Let's talk about Homeschool Soccer in Edison, NJ.  Rover Soccer offers a soccer class specifically for homeschoolers.  The classes are taught by Spencer, and, not only has he been doing this for over 40 years, he is absolutely fantastic with kids.
The soccer meets in Roosevelt park in Edison during the fall and spring, and there is usually a location in an indoor gym in the winter.  Most of the time the gym is located somewhere in Edison or New Brunswick area.  In the past years it has been on Wednesdays, then it changed to Thursdays.  At the moment, during the fall and spring,  the soccer is on Thursdays, in Grove B, Roosevelt Park.  Every Thursday from about 10 am to about 1 pm, depending on the ages of your kids.
The classes are broken up by age, with the youngest group going first.  Sometimes there is a middle group and an older group, and sometimes there are just two: younger and older.  It really depends on enrollment.
There is a fee for the class per student.  You would have to check with Spencer or the lovely woman that organizes the homeschool soccer.  While the soccer classes are great, many families just come to meet others and play in the park.  Over the years we have done just that, and met many wonderful new friends.  There is a playground to play on, and a nice patch of woods for the kids to explore.
The soccer park is also home to a Market Day that happens annually, usually in the spring.  (More info to come on that later!)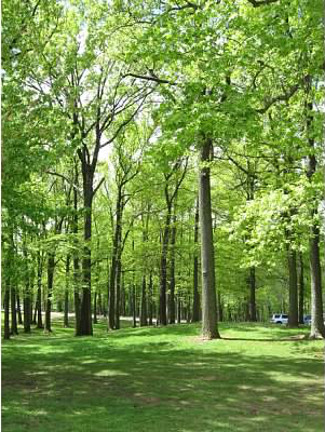 To register, please take a look at Rover Soccer Website. You can email or call Spencer, and ask him how to go about it. You could also show up when it's already happening, and go from there.
As soon as we know more info, we will add it to our homepage!