Skiing and Snowboarding For Homeschoolers in NJ
Every winter we sign up with a wonderful group of homeschoolers to go to Shawnee Mountain in PA to snowboard.  The group meets every Monday, for 5 Mondays out of the Season.  Actually, if you sign up in early December you get to go on 6 days at Shawnee instead of 5.  We love it.  It is a fairly large group, and we have met some amazing friends over the seasons.  Nothing like conquering your fears of heights, lifts, falling, and having a great time to bond you all together. Shawnee offers a homeschool group on Fridays and on Mondays.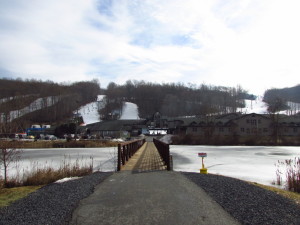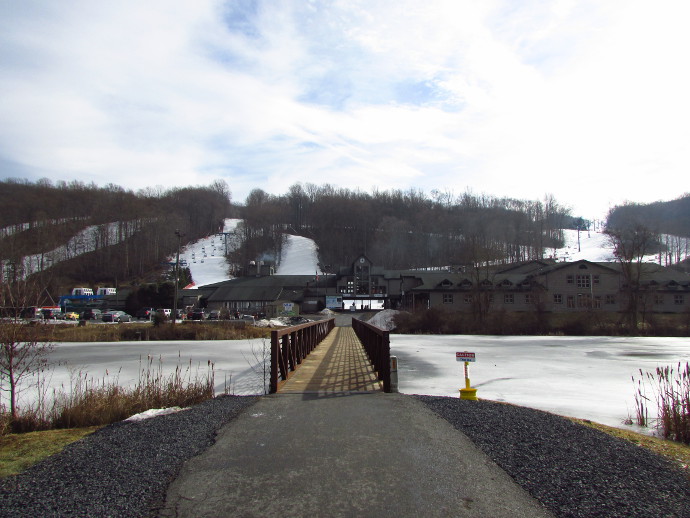 The prices are affordable, and can include rentals, tickets and group lessons.  This year for each person we paid under $200.00 for the winter season.  We had rentals and lift tickets for 6 days, as well as 5 group lessons. The kids had a blast, and so did we.
This was the first year that I joined in the fun and took a few snowboarding lessons. For the years before that, I would bring a book and some tea and just sit in the lovely, well lit lodge, watch the kids from the window and read.
Shawnee offers a homeschool group on Fridays and on Mondays.Usually, you can sign up until the first week of January. You can contact Shawnee directly and find out more.  The group on Monday has a website that you can visit for more information.
Here are the Shawnee Prices from last year:
Packages are as follows:
 

SKI

/BOARD
 LIFT ONLY
 $105.00
 LIFT & 

SKI

/BOARD RENTAL
 $155.00
 LIFT & (5) 

SKI

/BOARD LESSONS
 $140.00
 LIFT, 

SKI

/BOARD RENTAL & (5) LESSONS
 $190.00
 LIFT & (3) 

SKI

/BOARD LESSONS
 $126.00
 LIFT, 

SKI

/BOARD RENTAL & (3) LESSONS
 $176.00
They also have some amazing festivities throughout the year.
There is snow tubing at Shawnee as well. Over the years we have tried it, especially with the younger kids, but as the kids grew, they find skiing and snowboarding to be much more fun.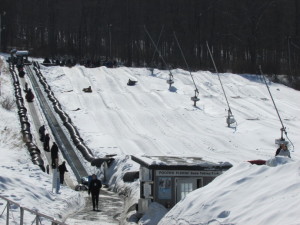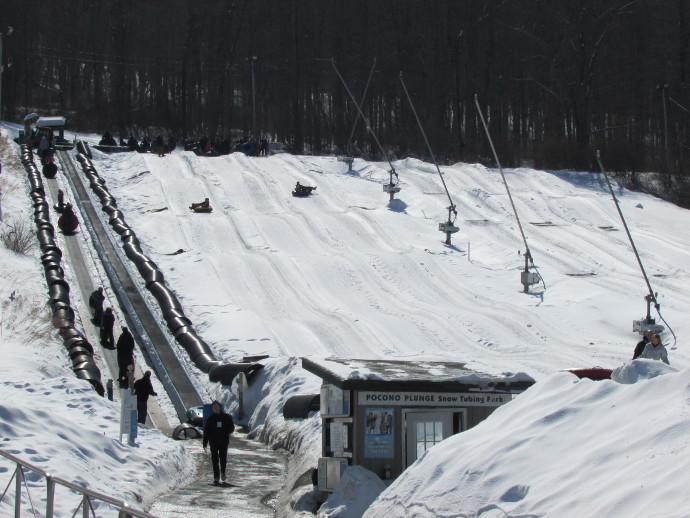 Camelback also has a homeschool group. For next year they are most likely most likely going to meet either on Mondays or Thursdays.  The prices are very similar to the prices at Shawnee. While the group doesn't have any official webpage or facebook page, you can check out Camelback packages.  I will add more information as it becomes available.
2017 Update:
The skiing groups really have grown since we have started. There is now two groups on Shawnee: Monday and Friday, one group that I know of on Mountain Creek, which is Friday, a Tuesday group on Blue Mountain, and Camelback. A good place to find out more is a local NJ Homeschool Group  or this local NJHSHO Group.
If you have a 3rd, 4th or 5th grader you are in luck. Before you go snowboarding you should check out this Ski PA Homeschool Snow Pass for 4th and 5th graders.  They can ski and snowboard for free on over 64 slopes in PA. More information about the PSAA 4/5 grade snow pass can be found here and here. There is also an I SKI NY program for 3rd and 4th graders which allows the kids to get a free lift ticket, lesson and equipment rental at all participating ski areas. There are over 20 ski areas in NY State that participate. More info can be found here.