There is a reason that many parents panic as their homeschooled children reach high school. Homeschooling through high school comes with it's own set of challenges, and in many ways is more difficult than homeschooling during younger years. One thing that tremendously helped our family stay the course was the ability to take courses in a community college and earn college credits while homeschooling.
Each community college has a different approach to enrollment, but I know parents whose homeschooled teens attend Ocean, Middlesex, Morris, and even Union community colleges, so it is possible and doable. Union County Community College is not the easiest in their approach to high school students, so instead we turned to RVCC. In fact, many kids from all counties attend RVCC. The school is welcoming to homeschoolers, willing to work with the kids, and find some great options for them.
Raritan Valley Community College
RVCC makes it easy to enroll by laying out their steps for the Early Credits Enrollment. Same rules apply to homeschoolers as anyone else. For my then young teen, the first time we signed up, the entire catalog of classes was overwhelming. At first, it made it easier to just present the kiddo with about 10 classes that would interest him. Classes that worked with our schedule, and where the professors had good reviews on ratemyprofessor. Mostly, I checked that the professors were consistent in what they cover in a classroom and what they test on. With time, that responsibility shifted to him, and he began to do all of it himself. My one thing was that he should take electives for subjects he is interested in. I, by no means, had my heart set on any core classes at all.
You should do the step 2, apply online, at least 24 hours prior to coming in to register for a class.
You have to register in person every time semester. There is on online registration available for high school kids. The very first time we made an appointment with a counselor. We brought along his 8th grade transcript, and the homemade up to date high school transcript. We also brought the registration form requested by the school in step 4 from the link above.
What About SAT, ACT and Accuplacer?
Since my kid chose to take electives in the beginning, things like Intro to Nutrition, Environmental Science, Geography, and Management, there was no immediate need to take the ACT, SAT or Accuplacer. Accuplacer is a test often given by the community college itself. For English or Mathematics course, or any course that has a pre-requisite that includes English or Mathematics (like Computer Science for example), you will need a standardized test score. RVCC lays out the scores pretty clearly: "For an English course, the placement test can be waived if you can provide a score report showing an SAT Critical Reading score of at least 540 or an ACT English score of at least 24. For a Math course, the placement test can be waived if you can provide a score report showing an SAT math score of 530 or ACT math score of 22 for select college level Math courses; or an SAT math score of 550 or ACT math score of 23 for Pre-Calculus or Statistics. The test must be taken for placement into the Calculus sequence."
For us, personally, ACT made the most sense, especially since it is applicable to more than just community college.
Read more about taking ACTs or SATs.
Early Credit Programs by Colleges:
Middlesex Community College allows kids to enroll for early credit at 15. Which is pretty darn cool of them. Here is more info on how to enroll in Middlesex County Community College. Middlesex is fantastic because the cost is only $125.00 per class (not per credit)! You are limited to 8 credits a semester.
Ocean County Community College Early Credit Enrollment.
Essex County College High School Initiative
County College of Morris has a Challenger Program and Dual Enrollment Program.
Union County College is pretty strict with their Dual Enrollment Program. UCC Dual Enrollment Program is really only meant to be for high school seniors. Here are the rules for UCC.
Mercer County College is for High School Seniors. Here is how to apply there.
Rowan College at Burlington County welcomes homeschoolers.
Word of advice: go to an open house, see what the college is all about, make an appointment with a counselor, and show up with a list of questions.
Other Ways To Earn College Credits While Homeschooling: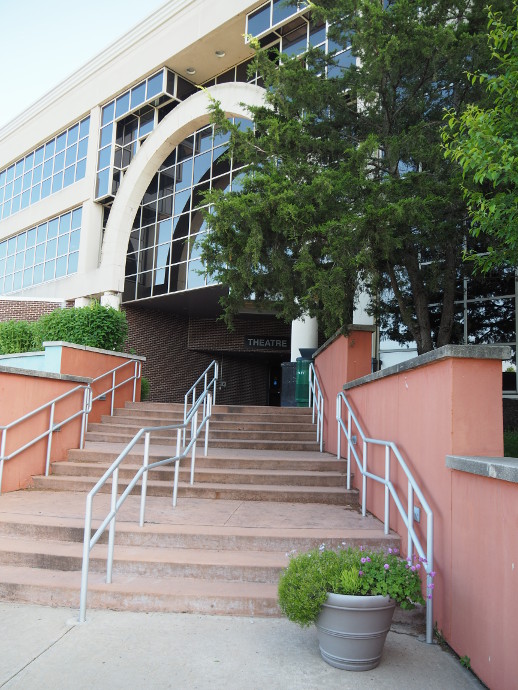 Pass a Clep Exam. There are lots of subjects to choose from. The plus of CLEP is that they are a very inexpensive way to receive college credit in a wide variety of subjects. The downside is that not every college will count the credits you get on a CLEP toward your degree. However, even if they don't take the credit, passing a CLEP shows that you know the subject, and looks fantastic on your high school transcript.
Self study for an AP exam. From what I hear, AP exams are not the easiest way to go about getting college credits early. They do, however, make your high school transcript look very good to prospective colleges. Here is a good place to explore if this is something you plan to do in the future.
Take a class at Saylor Academy. They are free, with a small cost for accreditation. It has the same draw back as CLEP, if not bigger. Not every four year school will accept the credits, and Saylor Academy is even less known than CLEP exams. However, to be entirely honest, not every class you take in a community college will count towards a 4 year degree if you choose to transfer. That decision is purely at the discretion of the school you choose to attend. In our case, about a third of the classes did, the others just count as electives.
What these tests do not offer, as opposed to the community college, is the invaluable experience to the homeschooled teen of attending a lecture, interacting with a class, taking tests, writing papers, joining clubs, and so much more. These are integral parts of beginning a successful college career.