The Happy Homeschooler is here to help NJ Homeschool Families navigate the homeschooling scene. It's here to help families connect, get answers, ask questions, and grow together.  We will do our best to provide NJ homeschooling families with information about local events, classes and coops.  As we grow, everyone, no matter from which state will find something useful here!
Take A Look At What's New Here!
What is better then learning history through experiences. For the beginning of your school year, here are some fantastic ideas for field trips that make history lessons fun and exciting for everyone!
To follow up with the Historical Places in NJ Area here are some of our Favorite Resources for Learning History.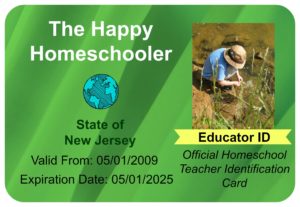 ---
 Take a look at our updated list of
---
You can also take a look at some of NJ Homeschool Online Support Groups, and see if we may have missed some great ones! If you have a group in NJ Area (could be in PA or NY, but still relatively local) drop us a note in the comments section on the Support Groups Page.
You can always check out Our List Of Classes For Homeschool Families In the NJ Area: