Guest Post by Vanessa Ruiz.
Vanessa is an educational writer. Her website, Families Embracing Diversity, is a safe space for multicultural families to find reliable resources and a supportive community. When she isn't writing, you will likely find her on an outdoor adventure with her silly boys.
Although homeschooling has numerous perks, it is far from easy. Especially as your kids get older, homeschool parents find themselves becoming curators of knowledge and educational materials. We often spend hours scouring library databases and homeschool curriculums to find the best, most engaging materials. However, we often overlook the one medium that is free, always available, and engaging for all learners: podcasts. Here are some tips to supplement homeschool with podcasts along with some great podcast recommendations to get you started.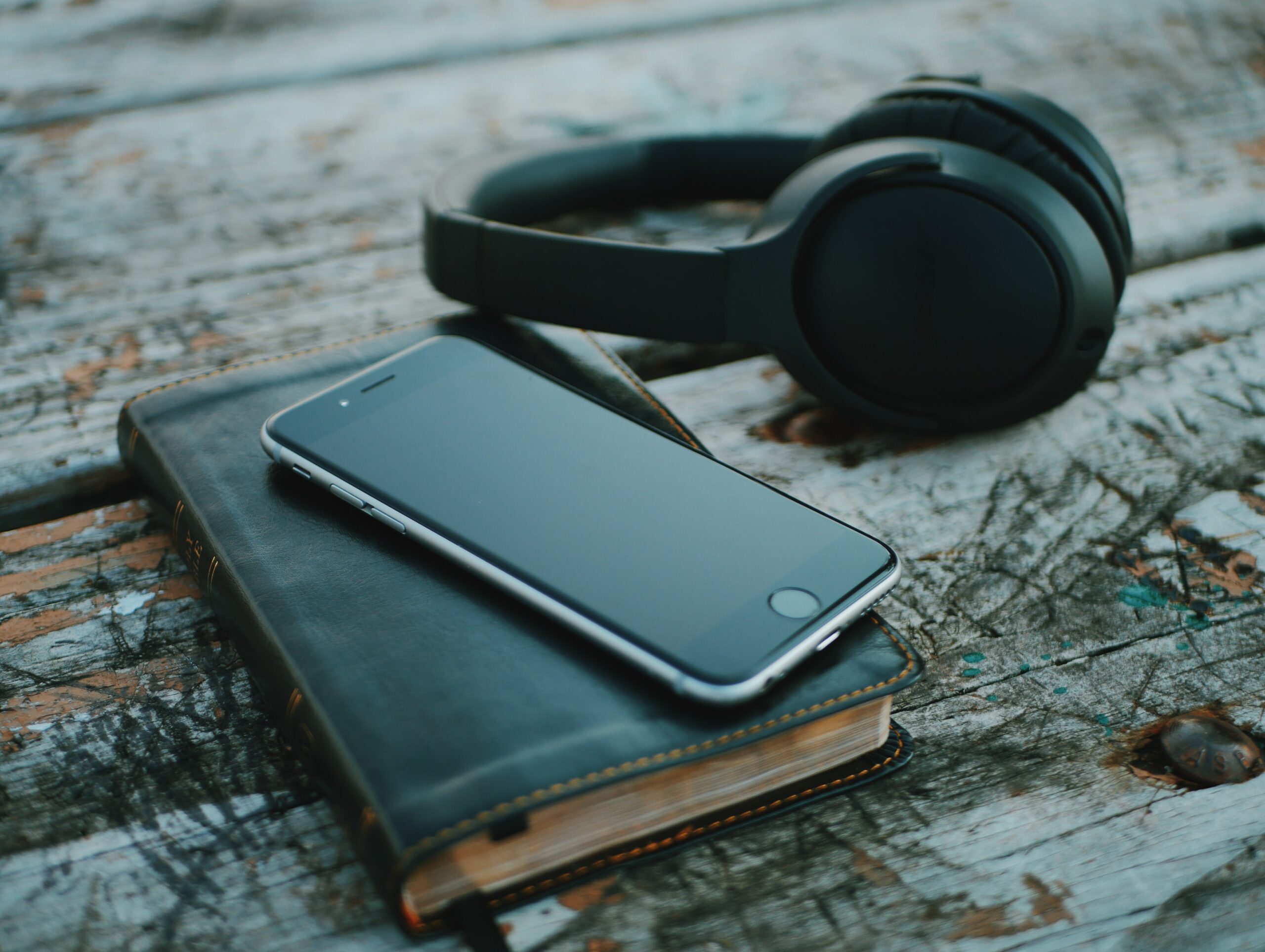 How to Use Podcasts to Supplement Homeschool Lessons
Let the Experts do the Introduction
When you are introducing a new topic or subject, why not let an expert do the talking? Thanks to podcasts, you don't have to become an expert in all the topics to be able to guide your student's learning. Podcasts offer a great way to get in-depth information straight from the experts. Plus, kids enjoy learning from a variety of sources.
So, the next time you are diving into a new subject, or your learners interests take a turn, yet again, find a few good podcasts to subscribe to and let them listen away. It will save you time and keep your student engaged for hours.
Reinforce Learning For Auditory and Kinesthetic Learners
For auditory and kinesthetic learners, podcasts are an invaluable tool. Kinesthetic learners can walk, run, jump or play their way through the episode while absorbing the information in the optimal way for them.
In the same way, auditory learners are able to glean so much more from a podcast episode than they would from just reading a book. If you are using a written curriculum that is heavy on reading, finding a podcast to reinforce the material will give your auditory and kinesthetic learners a much needed break while reinforcing the material in a way that is more effective for them.
Promote Active Reading
Another great way to use podcasts to supplement homeschooling is to combine active reading and listening together. English teacher Michael Godsey prints podcast transcripts for his students and allows them to read along while they listen to the episode. This allows learners to take notes, jot down questions, and actively interact with what they hear. He noticed that this keeps them engaged longer than just reading or listening on its own.
Extend Learning
Sometimes our kids fall in love with a topic that they discover over the homeschool journey. Depending on what homeschool method you use, your curriculum or state standards may want to drive learning elsewhere, leaving your learner frustrated and begging for more.
Podcasts are amazing tools for supplemental learning. Your child can continue learning about the subject or topic they fell in love with on their own by listening to podcast episodes. You don't have to do extra research and planning to keep your learner engaged because someone else is already doing the teaching. Plus, your student is happily spending more time learning in a way that feels fun and engaging.
Great Educational Podcasts for Homeschoolers
Now that you know what an amazing tool podcasts are for homeschool families, you may be wondering where to find great podcasts. One of the best places to find high-quality educational podcasts for younger kids is the Kid Listen database. You can easily sort podcasts by subject or age.
For older kids, Common Sense Media is alway a great resource for quality recommendations on any type of media. However, to save you some time, here are a few of our favorite podcasts for each subject area.
*We intentionally left out math because of a lack of good options. If you know of an amazing educational math podcast, please drop it in the comments below!
Literature Podcasts
These hilarious podcasts episodes are ideal for kids five and up. Their fractured fairy tales are goofy retellings of famous fables. Although each episode is filled with silly jokes and puns, there is always a deeper meaning that inspires meaningful conversations with your kids.
For older kids, you could use this podcast as inspiration for writing their own fractured fairy tales. After listening to an episode, you could have them do their own rewrite of the story or pick another fable to rewrite with a modern day spin. You will be amazed at where your kids' creativity may lead.
If you want to further encourage kids to create their own stories, this podcast needs to be in your repertoire. In each episode, kids ages 6-12 are matched with an author and together they grow a story from the kid's initial idea.
This podcast is made with middle-school aged students in mind. During each episode, students chat with the host about some of their favorite books. This is a great way for your student to feel connected with other students their age, learn new perspectives, and even some new titles to add to their must read list.
This podcast tells the story behind the story. Each episode dives deep into the history and mysteries behind your favorite stories. Although it is advertised to be suitable for all ages, I would use it for middle school and above. Since they focus on spooky stories, some episodes may be too much for younger kids.
This podcast could also serve as inspiration for an extension activity. You could have your kids pick their own spooky tale or myth to research.
We are jumping from the story side of literature to the technical side with these next two recommendations. The good words podcast is great for kids and adults alike. Each episode explores ways to use words better and choose better words. If you are looking to up your kids' vocabulary and improve their writing skills, this podcast is for you!
The Grammar Girl podcast is full of quick tips to improve your student's writing and grammar knowledge. The short episodes make grammar fun and understandable for all. This podcast is best for highschool students and beyond.
History Podcasts
No, you aren't experiencing dejavu. This podcast is in fact in the list twice. That is because their "Hidden Heroes of History" episodes are too good not to include. They focus on influential change makers who unfortunately didn't make their way into most history books. Each episode leaves you feeling grateful to have had the opportunity to "meet" such an amazing hero of history that you might not have known about otherwise.
Another great, family-friendly history podcast. This one explores little known facts about well-known people from history. To make the episodes more fun, most include a silly song that will likely get stuck in your head for days to come.
This podcast for middle school students explores three continents across five generations as they explore history through story. Two students find themselves in another dimension and get to watch Puerto Rican history play out before their eyes.
Stuff You Missed in History Class
If your history lessons have gotten a little dry, this podcast will be sure to liven things up again. They feature strange and interesting historical facts you won't find in a text book. This podcast is geared toward high school aged students.
Science Podcasts
Although this podcast isn't strictly about science, it is full of food for thought for curious little minds. This podcast, run by NPR, is ideal for kids 5 and up. Kids can even submit their own question for a chance to have it featured on an episode! They cover everything from science and nature to whatever other questions have been keeping your kids up at night.
Tumble: A Science Podcast for Kids
This podcast is great for all ages. They interview scientists to accurately tell the stories behind scientific discoveries, uncover mysteries, and get to the root of what science is all about. Even if your kids aren't so sure they like science, this podcast will peak their interest.
This is the slightly more grown up version of "But Why?". Each episode tackles science focused questions for curious kids and adults. This podcast is best for older elementary and middle school learners.
Stay calm, there is nothing obscene about these podcasts. Instead, their name is derived from the idea that they present science in its most basic form. They also have science podcasts focused on specific genres, such as neuroscience or astronomy. If your science lover wants nothing but the facts, this is the podcast for them. Due to the in-depth topics and information, this podcast is best for high-school aged students and adults.
Current Events Podcasts
This fun news podcast is suitable for all ages. They use kid correspondents from around the world to report on news stories from a kid-friendly perspective. The New York TImes has referred to them as a news variety show, which means, they will keep you entertained and informed at the same time.
This podcast is geared toward kids 8-12. These short and sweet episodes, only ten minutes long, explore current events and news stories that kids truly want to know more about. There are fun new episodes three days a week so your child will have plenty of new content to enjoy.
Want to know what is going on in the world right now? These episodes are updated hourly and give you a five-minute snippet of the biggest news stories. It is a quick and easy way to stay informed. Since news isn't always pretty, this podcast is best for highschool students and adults.
Keep in mind, this list is just the beginning. There are hundreds of other great podcasts out there that you can use to help your student learn from experts, reinforce new ideas and even practice active reading. Podcasts are a great way to supplement homeschool because they are free, always available and a great addition to any kid's daily routine.