If you live next to a Six Flags theme park then this is for you! 
Six Flags has a wonderful program for kids in grades K to 6, where they can earn a free Six Flags ticket for accumulating reading for six hours. It has to be six hours of recreational reading, but it can be from any source: newspaper, comic book, magazine, novel.  What ever it is that sparks your kids' interested can be read.  The only reading that counts toward the hours is the reading done FOR FUN! The program is open to schools, so if your child is in school, his or her teacher would need to make the registration and keep track of the hours.  At the end, all the students receive a ticket to Six Flags. It used to be that a homeschool teacher would get a ticket as well, now the rule is that you have to have 8 kids registered under your name to get the ticket. 
 If you homeschool, you can also register for the Six Flags Read To Succeed Program for Homeschoolers!!!!
It is fairly easy.  You register yourself as the teacher, and your kids (the ones that are in grades from K to 6 only) as your students.  At the end of the program, your kids, and you will receive a ticket to Six Flags for each of you.  Six Flags has a very handy FAQ document with may of the questions you might have answered for you.  It can be found right HERE.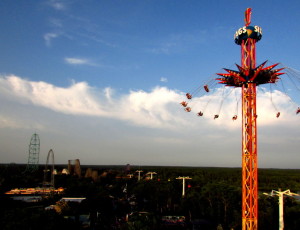 There are deadlines for this program.   You can complete the one step registration right HERE.   The tickets are emailed to the email address you provided around May, and will need to be printed out.  They are limited by dates (which will be indicated with the ticket). When you come to the park you should absolutely have your id with you!
I have enjoyed this program successfully with my kids in the past (back when my two kids and I were able to get a ticket). I hope that some of you will take advantage of this wonderful opportunity.
Do you have any words of advice for families participating in The Six Flags Read to Succeed Program? Leave a comment below!