Every month I have a ton of activities cross my view.  Many different classes, event, and other info.  Much of it is time sensitive and mostly pertaining to NJ.  That made me decide that we need to do a bi-monthly newsletter to put it all together.  Ideally, I would like to do one in the first and third week of each month, with the exception of this one (because I took too long to organize my thoughts).
Here it goes! What's Happening!
Homeschool in NJ Happenings for September 2015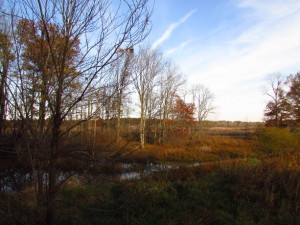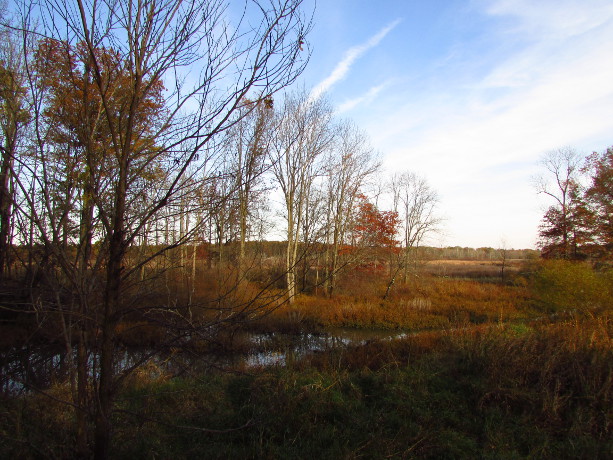 Bergen County Zoo will have classes available for homeschoolers:
Bergen County Zoo
 Zoo School for Homeschoolers
 

Session 1 - Fall 2015



 Thursday 9/24/15
 Topic: Wild New Jersey I (Interconnectedness in an Ecosystem, Observation and Recording of Data, Scientific Method

 Thursdays, 10/8 and 10/29
 Topic: Classy Animals (Sorting by Trait, Observe and Recording Data, Classification)

 Thursdays 11/5 and 11/19
 Topic: Sensational Seasons (Observation and Recoding of Data,Seasons, Plant Biology, Hibernation)

 Thursdays 12/3 and 12/17
 Topic: Wild New Jersey II (Observation and Recording of Data,Endangered Animals, Citizen Science)

 Classes are $20.00 per 2 hour class.
 Includes admission to zoo for the day of class. Pre-registration is required.
More Information.
There is an Alternative Math Class that is forming in Dumont NJ.  Here is more information:
Alternative Math Class  in Dumont, NJ for ages 12 and up.

Thursdays, 12-1:30 (starting Sept 17 and running for 12 consecutive Thursdays - skipping Thanksgiving).  

The cost is $30 for trial class; $350 for 12 week session.  



More information and class description.
Homeschool Bowling at Howell Lanes
Homeschool Bowling at Howell Lanes 1002 Rt. 9 South, Howell, NJ (Monmouth County). The bowling alley is about 3 miles north of I-195 on Rt. 9. 

Once a month, 2nd Thursday from 12:30 to 2:30 pm. You can come whenever during that time period. 

$2.50 per game, shoes included. No commitment--just show up and bowl when you want. You can bowl as many or as few games as you like. Bumpers available
for those that want to use them. Please leave your own food/drinks in your cars.

More Information
Princeton Area Homeschool Choir
Did you know that there was a homeschool choir in Princeton? I didn't.
The Princeton Area Homeschool Choir still has openings for new choristers for the 2015-2016 year. Children and youth, ages 4-18, are invited to join us for our 16th year of joyful music-making. Five separate divisions rehearse on Mondays, from October through April, in Pennington, N.J. Further information about the choir and a registration brochure. Registration will be closing on September 18th.
Home School Bowling At Brunswick Zone
Brunswick Zone
790 Carolier Lane
North Brunswick, NJ 08902
Wednesdays 12-2 
Cost: $8.00 a week.  
This includes bowling, shoes, and a completion certificate. Come when you can! We have a variety of ages including middle and high schoolers.
The Frelinghuysen Arboretum
The Frelinghuysen Arboretum offers classes for homeschoolers and from what I hear, they are quite amazing.
Tremendous Trees Monday, October 19 1 pm to 2:30 pm Grades 3-5: Hike the grounds, observing the seasonal changes and gathering  many kinds of leaves.  Learn why they are changing colors and ways to identify a specific tree by its leaves. Collect tree seeds to take home, and with detailed instructions, start planning for next spring's sprouting trees.   

Birds on the Brain Monday, November 16 1 pm to 2:30 pm Grades 1-4  Explore the Arboretum and learn what plants attract birds by providing them with food and shelter through the winter months.  Identify birds using binoculars, try to identify birds in the gardens and discover what kinds of foods birds like.    

$10 per  student  Sessions are divided by grade level  Registration is required and can be completed by calling 973.631.5004  Class size is limited  - all classes are held rain or shine. 


More Information
Homeschool Ice Skating Lessons
Homeschool Ice Skating Lessons at Floyd Hall Arena for Ages 3 and up on Wednesdays at 11:00-11:30 AM, for 

8 Weeks, at $104 or $13 per lesson.  

Skates not included bring skates from home or rent. 

Starting on Wednesday Sept. 16th-Nov. 4th.  



3rd and 4th Children get %50 OFF 5th Child is FREE. 

Skate Rental passes for the whole session is $25 if you register ahead $35 the first week of classes. 

Parents/siblings not taking class but with child enrolled can also skate for just $4 skate rental included!!! 

Children 7 and under or wearing Hockey skates must wear a helmet. You can bring bike helmets from home or rent a helmet ( $4 per class). 

Most children stay to practice after class during the public skate ( 11:00-2pm). 

Enrolled students are allowed to attend other public skate sessions to practice for FREE!!! 



Any questions/ Contact Kristen Frasier Skate Director at Floyd Hall Arena


 (973)746-7744 or visit their website.
2015 Fall Soccer Session with Spencer (Rovers)
2015 fall soccer session with Spencer (Rovers), will begin on Thursday, September 24. The fall session will meet for six weeks. Beginners are always welcome. All families do not need to participate in soccer--some families just come to hang out and play at the park. 

When: Begins Thursday, September 24 & Ends Thursday, October 29 Dates are 9/24, 10/1, 10/8, 10/15, 10/22 & 10/29.  Rain-dates, if needed, will be on 11/5 & 11/12
Where: Roosevelt Park, Edison, NJ , Grove 2 Centrally located where every major highway converges (see link below for directions)
Time: 10:30 AM - 11:30 AM (group A, ages 4-6)
      10:30 AM - 11:30 AM (group B, ages 7-9)
      11:30 AM - 12:30 PM (group C, 10-17, grouped by age)(Ending times are approximate, as they can sometimes extend past scheduled ending times) 
Cost: $78 for 6 weeks--For those who cannot commit to the full six weeks, week by week cost is $15 per week.

Please bring payment on September 24. Checks can be made payable to Rovers Soccer. If paying by cash, please bring exact amount. Shin guards are required but cleats are optional. Age groups are not always applicable if your child does not feel ready or comfortable with that same age group. Spencer is helpful at choosing which group will be best for your child if you are unsure. Unfortunately, we do not have scheduled homeschool class make-ups, so if anyone misses a day because of illness or vacation, Spencer asks that they check with him for his other scheduled soccer classes if you are interested in making up those missed classes. Check Website for other scheduled soccer classes.
Roxey Ballet Performance For Homeschoolers
Roxey Ballet, professional contemporary ballet company in Lambertville, is offering 2 special homeschool performances of Dracula Thursday October 22 & 29 at 1PM.  Tickets $15 per person.   

Please visit their website for tickets.
Wagner Free Institute Of Science
Wagner Free Institute of Science released their homeschool schedule for fall 2015.
Thursday afternoons from 12:30-2:00 will be for ages 5-10. Friday mornings from 10:00-11:30 will be for ages 10-14.  
If any of these dates do not work for your children, feel free to gather a group of 20 students together to schedule your own lesson or come for an individual visit. 
Online reservation form and more information can be found on their website.
Thursdays 12:30-2:00 pm (ages 5-10)Thursday October 8th (Rocks & Minerals), Thursday November 12th (Fossil Find), Thursday December 10th (Insects & Other Arthropods) 
Fridays 10:00-11:30 am (ages 10-14): Friday October 9th (Urban Ecology), Friday November 13th (Evolution)Friday December 11th (Fungi Find).
Luna Stage Song, Dance and Drama Classes
These classes look fantastic. Located in West Orange, there are several more classes open for registration.
Theater and Musical Theater Classes 

for Children Ages 4 to 13


September 19 - November 21
Luna Stage in West Orange
More Information
Franklin Institute in Philadelphia Homeschool Workshops
 October 8 - Fall Into Science
 November 12 - SportsZone
 December 10 - Eye To The Sky
 February 11 - Systems Check Up
 March 10 - It's Electric!
 April 14 - Lost Egypt
 May 12 – Pixar
$60 per student (Non-Member)
$55 per student (Member)

Call 215.448.1200 (Option 5) to reserve your space. With your registration, you will need to provide a signed Consent Form. 
More Information
 Life Without Instructions Conference
When: October 5-8, 2015
Where: Homewood Suites East Rutherford/Meadowlands, NJ
125 Route 17 SouthEast Rutherford, New Jersey 07073
More Information
If you have any nifty events you would like to add to the list for the next time, use the form below:
By submitting this form you are granting permission TheHappyHomeschooler.com to publish your event/gathering/other submission it on the publicly accessible website.  Your submission will be screened to make sure it is child and family friendly.  We reserve the right to decline submissions that do not meet the quality standards of TheHappyHomeschooler. Please note, your name and personal information will not be displayed.  Please don't submit events or gatherings that occur at individuals residences, those will not be added. Only events in and around NJ will be considered.
***Disclaimer: Please know that TheHappyHomeschooler is NOT affiliated with any of the schools, businesses or groups mentioned in this article. We are NOT being reimbursed for anything said here. All the opinions are ours alone and do not reflect the opinions of the organizations mentioned here, unless explicitly stated otherwise. ***